Photography and Organic Art
By Sherry Salant
sherrysqlqnt.com

​Photography and Organic Art By
​Sherry Salant

My photography and paintings are like a Haiku poem that captures a moment in time and conveys the emotional intensity of the moment. I look at the natural world around us; the mundane and the fantastic, and show you how both convey beauty that many times we are in too much of a hurry to observe.
We miss that awe around us every day.
Welcome here.
​ My alcohol inks and mixed media are on a few galleries while my photography is on another page.
You can shop at my Store page or
call me 314-452-1010
or email me organicartbysherrysalant@gmail.com, or come by my gallery, Fine Art of Missouri in Chesterfield Mall, second level, Cheesecake Factory entrance across from ATT.


Powered by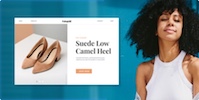 Create your own unique website with customizable templates.